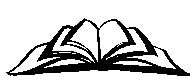 The California State Senate Publications Office maintains Senate committee reports, Senate Office of Research studies and transcripts of selected Senate committee hearings. Our office also provides copies of the U.S. and California Constitutions, a citizen's guide to the legislative process and the budget process, both in English and Spanish, and other miscellaneous brochures with information about California.
With more than 1,400 publications listed in our catalogue covering the years 1983 to the present, we have limited our viewing list to the most recent publications from 1995 through the current legislative session. These publications are for sale to the public through our office and are on file at all California Depository Libraries and a few selective depository and public libraries which are listed in our catalogue and online. A copy of our catalogue is available upon request and is free of charge (see How to Order).
If you are interested in purchasing a California Bear or U.S. Stars and Stripes flag, these are also available through our office. All sizes and prices (subject to change upon stock reorder) are listed on the California Bear and U.S. Stars and Stripes Flags Order Form, available online.  All flag sales are final.